12 November 2021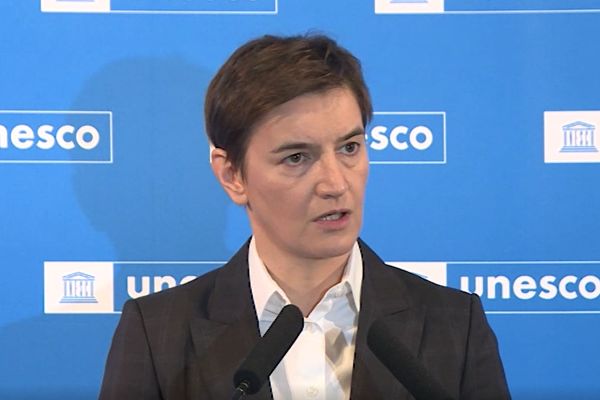 Prime Minister Ana Brnabic stated today in Paris that she expects positive news and support from France for opening one or two clusters at the intergovernmental conference to be held in December.
At the press conference, Brnabic stated that she talked with French President Emanuel Macron about the situation in Serbia, primarily in the context of European integration, i.e., whether we can count on the country's support for opening a cluster at the December intergovernmental conference.
We have two clusters ready for opening, so I expect positive news and support from France for one or both clusters, but certainly significant support, the Prime Minister said.
She pointed out that Macron told her to convey greetings to the President of the Republic, Aleksandar Vucic, and the whole of Serbia, as well as that he remembers his visit to Belgrade with great joy.
Today, I had good talks with the President of Cyprus, but also with the President of Slovenia, with whom I also talked about European integration, i.e., the country's support, which is clear and unambiguous for opening a cluster and further progress of Serbia towards full EU membership, regional relations and regional cooperation, said Brnabic.
She stated that she also talked with EU High Representative Josep Borrell in Paris.
There were interesting and good talks, it seems to me that we have done good things for our country and I expect it to continue today, the Prime Minister concluded.

Source/Photo: www.srbija.gov.rs