22 October 2021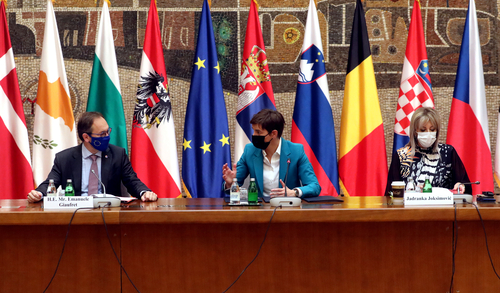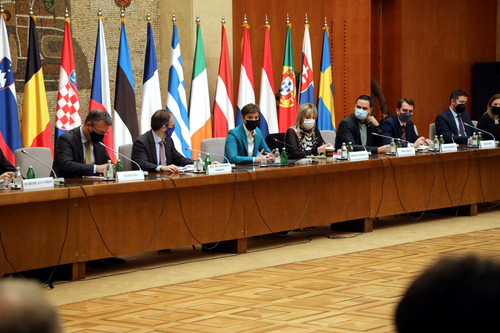 Prime Minister Ana Brnabic, together with Minister of European Integration and Chief Negotiator Jadranka Joksimovic, met today with Head of the EU Delegation to Serbia Emanuele Giaufret and the ambassadors of the EU Member States.
The topics of the meeting were 2021 EU Enlargement Package and in particular the Report of the European Commission on Serbia for this year, as well as the next steps in the process of accession to the EU.
She underlined that Serbia has continuous communication with the Delegation of the EU and all Member States and that it speaks openly about further reforms, first and foremost in the field of the rule of law.
The Prime Minister assessed that this year's Report on the progress of Serbia gives an objective evaluation of everything the Serbian government has achieved on speeding up the political and economic reforms, by which one of the strategic priorities has been fulfilled.
According to Brnabic, it is of particular importance that the European Commission has given a clear recommendation that Serbia reached the criteria necessary for opening two clusters of chapters.