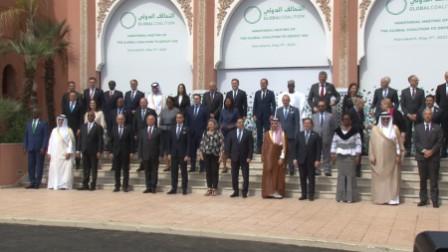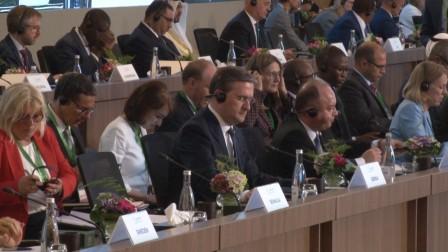 10. May 2022.
Selaković: Serbia actively participates in regional and international initiatives for countering all types of terrorism
Minister of Foreign Affairs of Serbia Nikola Selaković took part in the International Conference on Human Rights, Civil Society and Counter-Terrorism in Malaga today. The Conference was jointly organised by the Government of the Kingdom of Spain and the UN Office of Counter-Terrorism.
Minister Selaković stated that terrorism was the biggest threat to international peace and safety, and stressed that Serbia condemned all types of terrorism. He said that Serbia considered the United Nations a key forum for international cooperation in countering terrorism, noting that Serbia was supporting and actively participating in regional and international organisations for combating all types of terrorism. "It is of utmost importance that response to acts of terrorism, both on the national and on the international level, be based on the rule of law, with full observance of human rights, gender equality, rights of children and victims of terrorism", said Minister Selaković. He added that it was important to incorporate human rights provisions of international conventions into regulatory and institutional counter-terrorism efforts.
Minister Selaković stated that Serbia was undertaking all necessary measures for implementing relevant resolutions of the UN General Assembly and Security Council, and making efforts to contribute adequately to the activities of the Counter-Terrorism Committee and discussions of the Human Rights Council on the topic of combating terrorism. "Serbia unambiguously supports the principles contained in the UN Global Counter-Terrorism Strategy. We are aware of our obligation to implement all national and international counter-terrorism measures, while observing international law", he stated.
Minister Selaković expressed Serbia's belief that, as regards addressing the causes of the spread of terrorism and extremism, it was crucial to resolve continuing conflicts, strengthen the rule of law and human rights, and eliminate ethnic, national and religious discrimination. "With its activities within UNESCO and cooperation with the Alliance of Civilizations, Serbia is trying to contribute to the promotion of dialogue, tolerance and understanding between nations, religions and cultures", said Minister Selaković. He stated that through its educational programmes and public campaigns, Serbia was making efforts to strengthen inclusive society and achieve full social integration of citizens of various religious and political beliefs.
Minister Selaković stressed that Serbia was a Party to the major UN conventions concerning human rights and international humanitarian law. He concluded his speech by conveying Serbia's commitment to work actively on improving its national legislative framework for the prevention and countering of terrorism through active cooperation with the Special Procedures of the Human Rights Council.